DAS GEDÄCHTNIS DER STRUKTUR - DER KOMPONIST PIERRE BOULEZ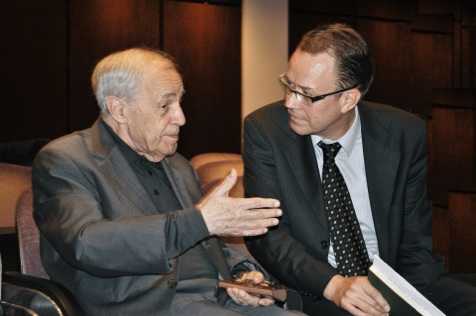 Pierre Boulez and Cord Meijering after Cord Meijering's lecture on Boulez' >Rituel - in memoriam Maderna< on occasion of SYMPOSION PIERRE BOULEZ, September 19, 2009, Alte Oper Frankfurt a.M.
Printed version of Cord Meijering's lecture in: >Das Gedächtnis der Struktur - Der Komponist Pierre Boulez<, edited by Hans-Klaus Jungheinrich. - Edition Neue Zeitschrift fuer Musik, Schott Music Mainz, 2010. Please order
here
.